ABRASIVE CUTTER METCUT - 12A
METCUT-12A offers an economical solution to your metallographic sample preparation needs equipped with auto "Y" movement and extra large cutting chamber with pulse cutting in the "Y" axis.
Features
12" (305mm) abrasive wheels
5 Hp Motor
Left and right cam vises (not included)
Reinforced FRP hood
LED Light
Overload protection.
Extra-large twin T-slotted clamping table
Ergonomic Cutting Handle
Electronic safety lock on hood.
Electronic motor brake.
Four high flow coolant jets provides optimum cooling
Side opening for large specimens.
Large shatter proof viewing window.
Cutting capacity up to 150mm
Auto "Y" Movement (up to 250mm travel) with pulse cutting
Advance HMI graphical touch screen
Epoxy coated chamber for easy clean-up
26 gallon (100 liter) re-circulating tank included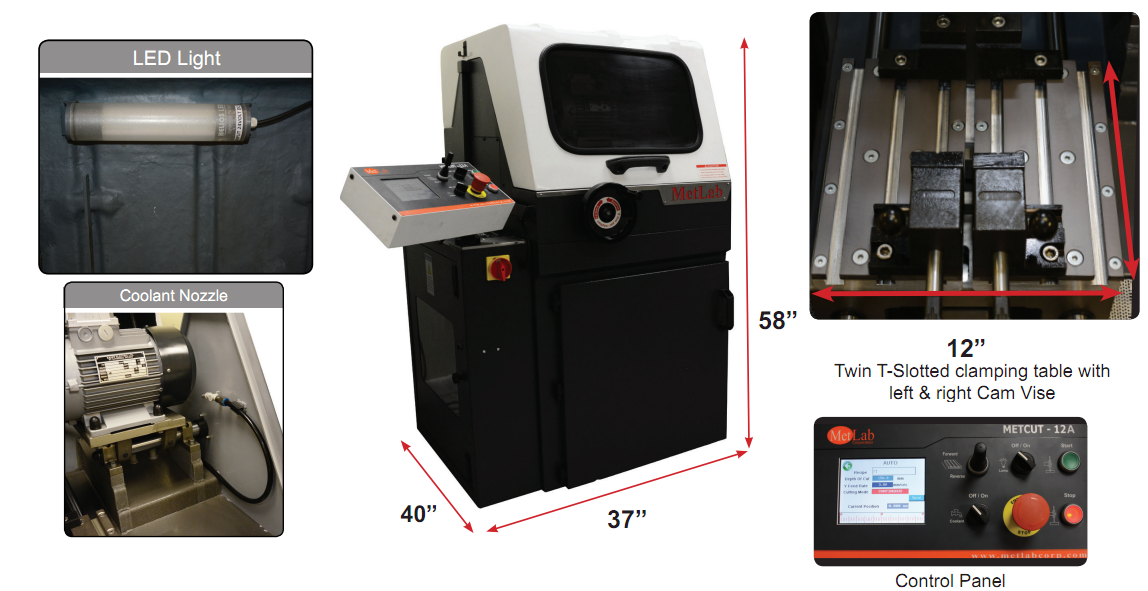 Technical Specifications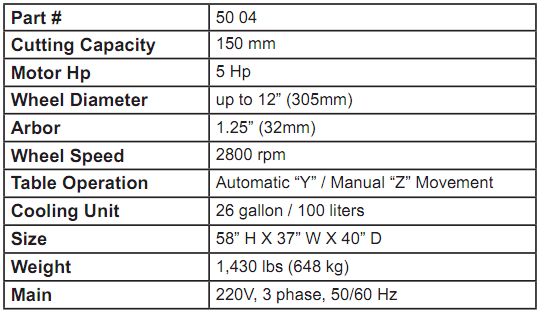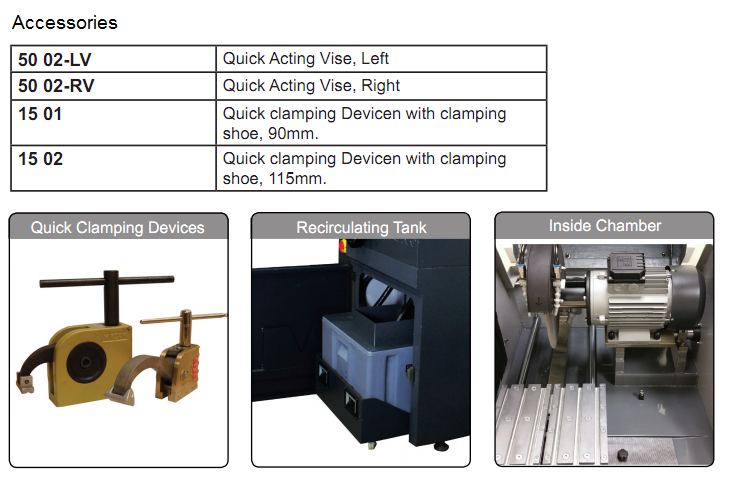 Optional
1/ Rubber Bonded Abrasive Cut-Off Wheels
Made from sheets of natural rubber and have been manufactured by the "original calendered method." They have a unique composition that makes them ideal for high quality cool, burn-free sectioning on metallographic samples.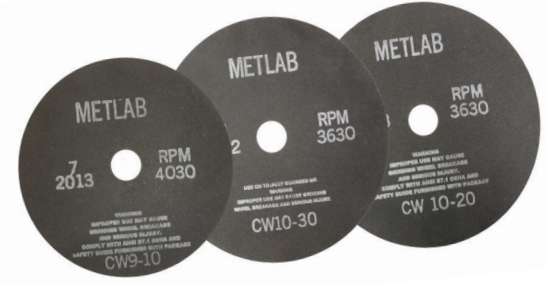 2/ Soluble Oil
SOLUBLE OIL with rust inhibiting additive. For use with all abrasive cut-off machines and belt grinders which have contained recirculating systems. Blue, odorless, foam controlled. Sulfur and nitrate free. Mixture with ratio 20:1 (Water : Oil)